On July 28th, my family joined my sister-in-law's family to celebrate her birthday! We went to Balay sa Indang in Cavite, some two hours ride away from where we live and boy did we enjoy the day. Balay is a resort managed by my wife's friend. As it was off-season, we literally had the huge place by ourselves.
the birthday celebrant and host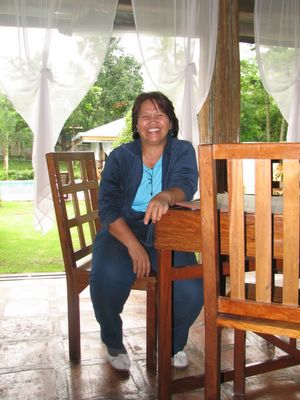 My children and their cousins never minded the rain and the cold as they all went for a dive at the pool like as if it were summer.
my sons and nephew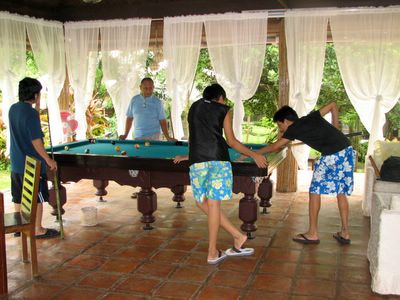 It was a network of big, spacious, three-room cottages that contain three big master beds and a nice toilet and bath. As the place is near Tagaytay and is as cold, the owners did not see it necessary to have the rooms air-conditioned. The Asian theme, probably Thai, cannot be missed. Although the food, which is served at the main house, is a mixture of different cuisines like occidental and oriental origin.
sawadee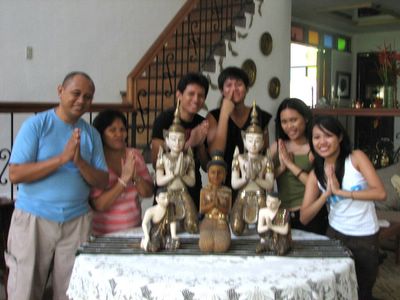 this could have been our living room!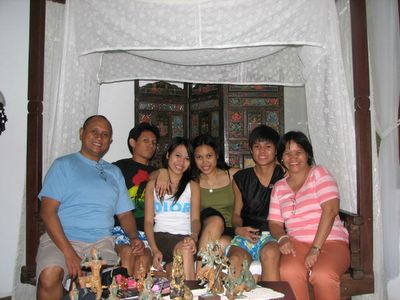 what beautiful creatures! My babies!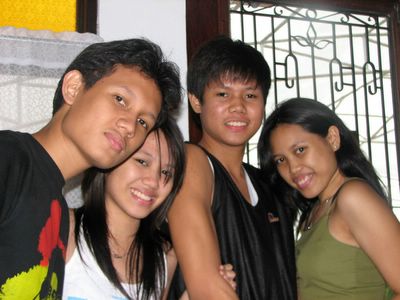 Getting there is half the fun, though!
Mush!!!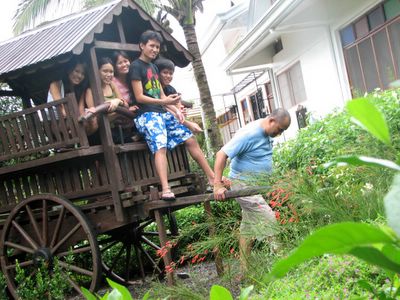 You get to relax and meditate on life.. and ask... "Where did I go wrong? :-)
om! om! om!