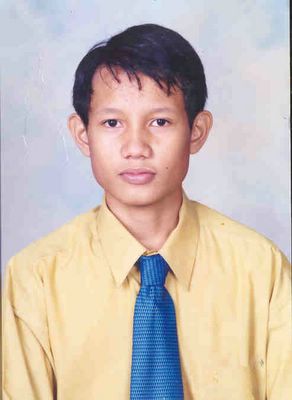 mickey

When I got married, I told my wife Nitz, (haha as if there's somebody else) that I am going to have a child who plays the violin. I did! When my eldest boy, Mickey, was in Grade three, he came up to me and told me that he wanted to learn how to play the violin. I quickly signed the form and talked to the teacher if there's a violin that Mickey can use. After a month of palying, here comes my son again asking if he can have his own violin. I told him to go slow as i wanted to know if he really wanted to play the instrument or it was just a passing interest.
So, when Kraiganne would come down the stairs at ten pm complaining about Mickey still playing Twinkle Twinkle Little Star and MAy Song, starting pieces for the Sukiyaki method, and finding Mickey by listening closely where those squeaky sounds are coming from in every corner of the school, I knew Mickey was dead serious in learning how to play the violin. It was then that we decided to buy him a 1/2 size violin. He was getting good at it from then on. That made my wife write my niece who lives in the States to ask her to buy my son a full size violin. You can just imagine how happy Mickey was upon receiving the "pasalubong" when my niece, Romella, flew in from the States. He's now enrolled at St. Scholastica for advanced studies in violin. He just finished playing in the school's performing arts concert last Thursday. He's got several groups he plays with. He's a member of the school's orchestra, string ensemble and the only junior in the school's string quartet (the rest are Seniors). Much to my surprise, he also played solo during the concert. Dang! Had he told me about it, I would have brought my handycam.
Mickey is very passionate with everything that he finds interesting. He has this deviant art account where he publishes his art, and he's theme and style is fast becoming mature. You'll find it
here
He also is the one who would call his sister's attention if she raises her foot on the table while eating or anytime she would be doing something he finds improper for a young girl to do. I saw how he can be a real kuya to his younger brother during that Father and Son Camp, how he takes charge in listing all the things they brought, which bag contained what, etc... Man, if only he had the same passion for studying, he would have ended up to be the class valedictorian, ahahaha.
Anyway, he just turned 17 today. My son is now 17 years old. One more year and he won't come to school with me anymore. I just hope I've taught him to be independent well. Happy birthday my son!